Imagine if you had the power to turn more visitors into customers. Now you do!
Do you need HELP increasing your eCommerce Conversion? A/B Testing? User Testing? The eCommerce Challenge is a "done-for-you" service designed to find and fix your biggest conversion challenges.
Turn Your eCommerce Website Into a Revenue Making Machine
I will conduct thorough research, user testing and analysis, showing you what's broken, immediate quick wins for fixing problems and the best ideas for ongoing A/B testing are all included.
Let me help you fix your eCommerce website & grow your business
I guarantee that my services will make you money. If I can't improve your metrics,I'll fire myself. I only want to work with you if I can earn you 2x-5x what the service costs.
Every Month You'll Receive: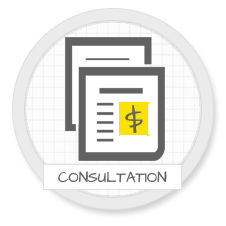 eCommerce Consultation
60 minute, Private UX Coaching for your eCommerce website with a 15+ year Usability Expert
A monthly report summarizing the most important points of your site's user experience.
Step by step recommendations

 

to increase your conversion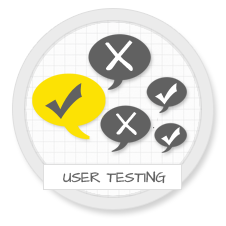 User Testing
User testing video clips of areas where actual customers struggle on your site
See where people are going and what are they doing once they are on your eCommerce website
Usability test ideas that will increase your eCommerce website conversion rate.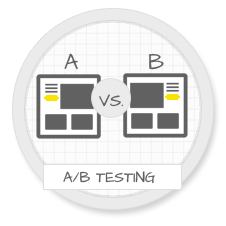 A/B Testing & Planning
A free ($49/month retail) account on Visual Website Optimizer / Optimizely .
A hypothesis and A/B test plan for the following month. This will roll out to a percentage of your visitors, and then I will measure how effective the test was.
The impact of the previous test, and what tests will happen in the future.
Plus:
Figure out the top 5 priorities for your eCommerce website.
Understand what pages are causing you to lose your site visitors and how to correct this.
Let's Fix Your eCommerce Conversion Rates & Grow Your Business
Sign up for the eCommerce Challenge and together we
will make this year better than ever
SIGN UP NOW!
Monthly User Experience & Conversion Optimization for eCommerce Websites
Each month you will receive actionable takeaways that will focus on what matters most now. Each recommendation will help to prepare your eCommerce site to bring in the cash. But time is short and I want to make sure you get value IMMEDIATELY. As a first step I will give you a handful of quick wins that you can implemented quickly. These will be simple things that will improve your site even if you were to do nothing else at all. But these are just the tip of the iceberg. The 90 Day eCommerce Challenge will give you everything you need to fix the problems and convert more customers. Each monthly recommendation will cover a major piece of your eCommerce site, including:
Call to Actions
Shopping Cart / Checkout
Copywriting
Marketing
Page Flows
and more
Throughout the eCommerce challenge you will have plugged a lot of the holes in your bucket, increasing your conversions. Plus, you'll be armed with the knowledge and ready to tackle the ongoing challenge maintaining conversions.
The most obvious benefit of a test like this is the ability to improve product and increase revenue Harvard Business Review
Highly Customized for Your eCommerce Site
This service is run by a real person who has over 15 years experience doing this. Because I check each site to make sure you get custom, actionable takeaways and recommendations, space is limited. The 90 Day eCommerce Challenge is a high-touch UX consulting service for commerce websites, billed monthly. Sign up today and be ahead of the game!
Why Do I Want To Do An eCommerce Challenge?
Do you know where customers become frustrated with your site? Does your boss? Most don't. Many times you are too deep into the day-to-day grind that you miss some things. Don't feel bad, it happens to everyone (yes, even Amazon & Apple can improve). These issues that get missed will dramatically impact your customers and whether they will be able to complete their purchase.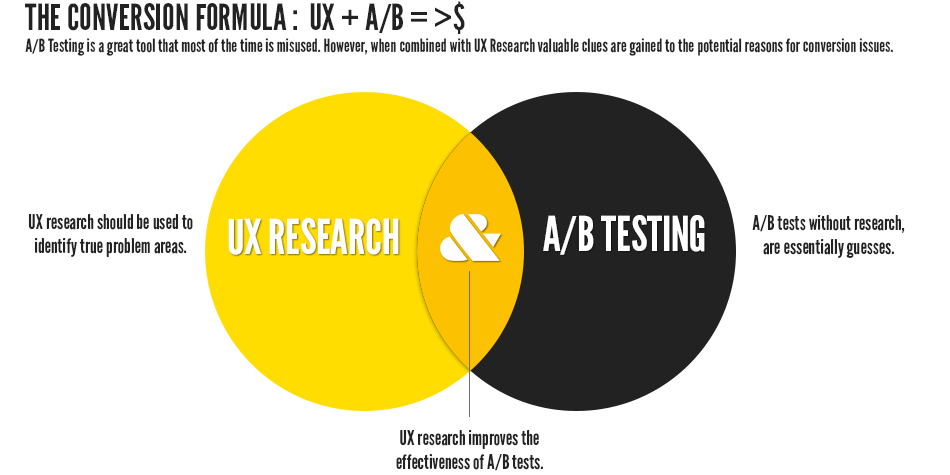 Going through a User Experience and Conversion Optimization focused challenge tells you where you are today, where you need to get to, and the path to take to get you there. Of course, it's possible to be successful without this type of feedback, but it takes a lot more effort. Plus, you're more likely to make mistakes and waste time focusing on areas that won't deliver the improvements you're looking for.
But, How Do I Take Action?
You may be asking yourself, 'great, I have these recommendations, now what?' I want my recommendations to improve your site immediately and then every single month moving forward. To do this we will work together to develop an action plan that will outline where the biggest wins are and the ideas that need tested. Every month we work to get smarter to make sure the changes are working as expected.
Whose it For?
I don't think this challenge is for everyone. If you're not willing to try new things, have a site with very low traffic or only looking for the magic bullet then this isn't for you. But it's great for people who:
have a small-to-mid-sized eCommerce site and understands a great internet presence is core to your goals,
don't have a large internal team but are capable of funding and sustaining a web presence,
have the courage to try big changes so you can better meet your customers' needs or,
are serious about building an outstanding eCommerce site that will make money online.
How Much Does it Cost?
Glad you asked! The eCommerce Challenge is $797/month for a minimum three-month engagement. Each month, I'll spend time analyzing all your data, writing your custom report, setting up new tests and talking with you to discuss changes as necessary.
Who Are You
My name is Craig Kistler (@smallfarmdesign). I'm a user experience professional that has designed digital experiences for over 15 years. I've led user experience teams at companies like, Progressive Insurance, American Greetings, and Sterling Jewelers. I specialize in interactive strategy, user experience design, usability testing and user research that leads to higher eCommerce conversions.

Not Quite Ready to Order?
If you aren't quite ready to sign up for the 90 Day eCommerce Challenge, I understand. However, I still want to help you improve your eCommerce site. Enter your email address and get the Guide for Usability Testing, 5 Key Steps to Help Boost Your Conversions and Sales. This guide is completely free and yours to use.